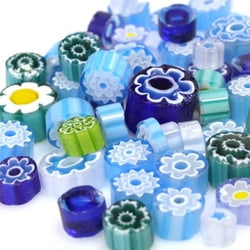 Specifications:
• Made in Murano by world famous Effetre
• Handmade since the 15th Century
• C.O.E. 104
• Not compatible with Uroburos or Borosilicate
• Fusible - Compatible with Moretti glass
• Sizes are approximate and may vary by 1mm

Opaque: Brighter and combines well with Mosa and ceramics
Transparent: Pastel and combines well with glass mosaic

*N.B. Variations in thickness are to be expected.