Lastre by Effetre: COE104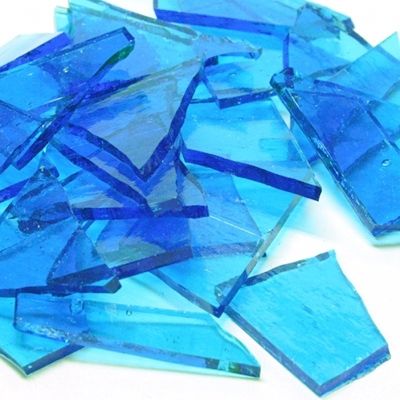 Moretti Lastre by Effetre Murano SRL. The processing techniques currently used at Effetre Murano go back to the XIX century, when Vincenzo Moretti rediscovered the lost method of the murrine from the Roman ages, and created a range of coloured glass and enamels. The tradition of these techniques has been handed down from generation to generation. Combining modern technology with ancient skills has facilitated the production of coloured glass rods and millefiori on an industrial scale, while preserving the beauty and quality of artisanal quality. Its COE 104 is fully compatible with all Effetre millefiori and glass rods (except the alabaster colours). This is a soft glass that is particularly suited for warm glass techniques including the Hot Pot. UVA- and frost-resistance make this glass suitable for indoor and outdoor projects.
Two sizes: 6×12 cm and 25×25 cm; both are ±3 mm thick. Sharp edges - not suitable for use by children.


We wrap and package orders carefully to avoid damage and breakage, however, due to the nature of glass, ceramic, and porcelain, damage may occur in shipping. All tiles and accessories are shipped at your own risk.
・PLEASE NOTE THAT THIS PRODUCT IS SHIPPED AT YOUR OWN RISK・