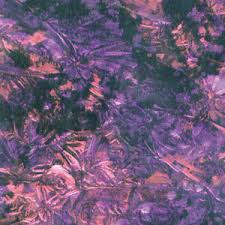 It's new! It's magical! It's beautiful! This new textured mirror from the makers of Van Gogh glass is textured on the back side and then triple coated with automotive paint and finally sealed and bonded with epoxy resin. It changes its reflectivity and appearance depending on the angle or viewpoint and also the direction and intensity of light. This gives a living, moving appearance that adds dynamism and vitality to mosaics. It can be used inside and outside. The colours are deep, vivid, and rich; they add a baroque intensity to mosaic works. This product is extremely popular in the USA and UK. Easy to cut cleanly with a wheeled nipper or using the Tiffany method with a glass cutter and running pliers. Please note that the actual items may not perfectly match the photos. Available in 5×10 cm, 15×30 cm (select styles) (select styles).
Sharp edges - not suitable for use by children.


We wrap and package orders carefully to avoid damage and breakage, however, due to the nature of glass, ceramic, and porcelain, damage may occur in shipping. All tiles and accessories are shipped at your own risk.
・PLEASE NOTE THAT THIS PRODUCT IS SHIPPED AT YOUR OWN RISK・