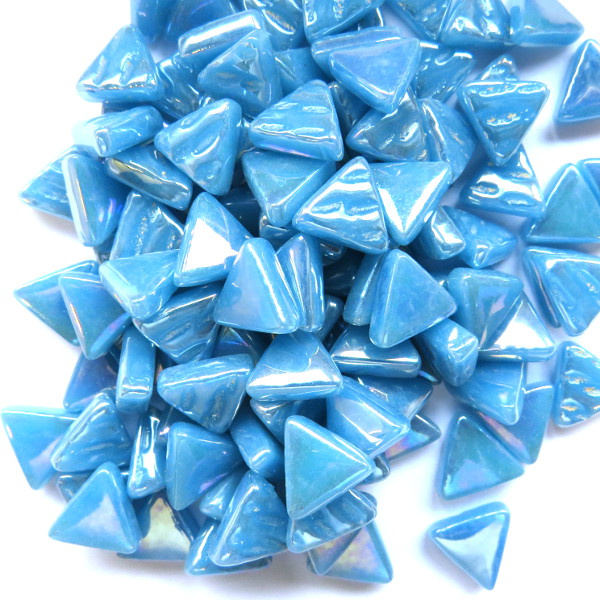 Our Mini Triangles are perfectly formed through sintering, the process of fusing recycled glass powder and mineral oxides into a crystalline solid. This process results in tiles that are exceptionally strong, as well as beautiful. Each equilateral triangle is 10mm on all three sides, and approximately 8mm high and 4mm thick. Of course, they combine fantastically with our Ottoman series of 8mm, our Sicis lookalikes and originals as well as classic vitreous mosaic and stained glass.
50g = ±85 pieces・500g = ±850 pieces


We wrap and package orders carefully to avoid damage and breakage, however, due to the nature of glass, ceramic, and porcelain, damage may occur in shipping. All tiles and accessories are shipped at your own risk.
・PLEASE NOTE THAT THIS PRODUCT IS SHIPPED AT YOUR OWN RISK・